Heelwork to Music – også kaldet Dog Dancing – er en hundesport, hvor hund og fører sammen udfører en koreografi, som passer til et stykke musik. Der er to discipliner. Heelwork To Music, hvor hunden hele tiden arbejder tæt på hundeføreren, og freestyle, hvor alt er tilladt.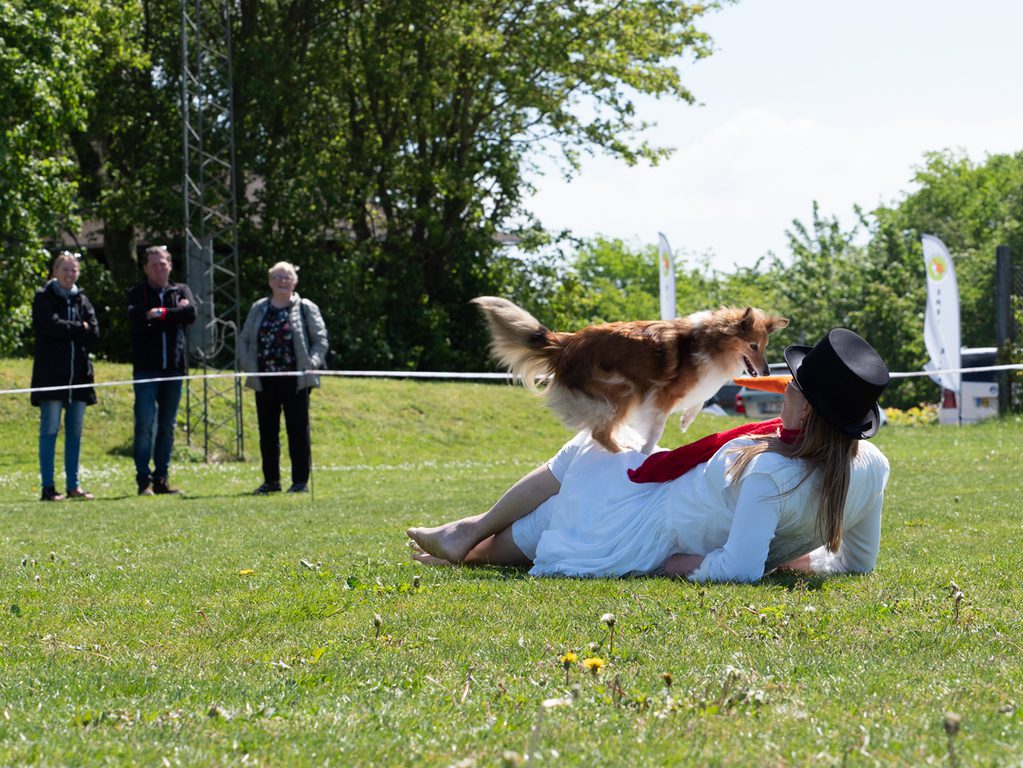 Dog Dancing handler om, at hund og ejer i fællesskab fortæller en historie med udgangspunkt i et stykke musik, føreren selv har valgt. Hunden lærer en række tricks og øvelser, der udføres, så de passer til musikken, så at hundens bevægelser, hundeførerens bevægelser og musikken går op i en højere helhed.
Man kan vælge at inddrage rekvisitter og flotte kostumer, men det er ikke et krav.
Det nærmeste man kan sammenligne HTM med, er skøjteløbernes friløb. Programmerne kan have forskellig sværhedsgrad, og i nogle konkurrencer skal bestemte elementer og øvelser indgå.
Ved en "lydigheds-fri ved fod" skal hunden bevæge sig på venstre side af føreren med højre skulder tæt på førers venstre ben, og hunden skal sætte sig, når føreren standser op. I HTM findes der yderligere ni heelwork-positioner – og hunden behøver ikke sætte sig, når der standses op.
Læs her om propositioner til årets sheltie i HTM, Freestyle & Tricks
HTM, Freestyle & Tricks tilbydes af DKK